Can we take a second to mourn the ruining of our childhood from the 1980's and 90's?
... ... ... ... ...
Thank you. I know I talk a lot about us as nerdy parents and how we are raising our children to be just as nerdy as we are. Unfortunately, the film makers of our generation obviously didn't have the same appreciation of our 2 favorite decades as we do. Either that, or they're too young to have ever watched them every Saturday morning with a bowl of Cap'n Crunch in their laps and playing with our toys from said epic shows. Having said that, it seems like more and more, movies are getting "rebooted" or "remade" like it was a game of telephone and with each reincarnation, the original message just keeps getting jacked up with each person told!
I'm going to make my point clear using only 3 images: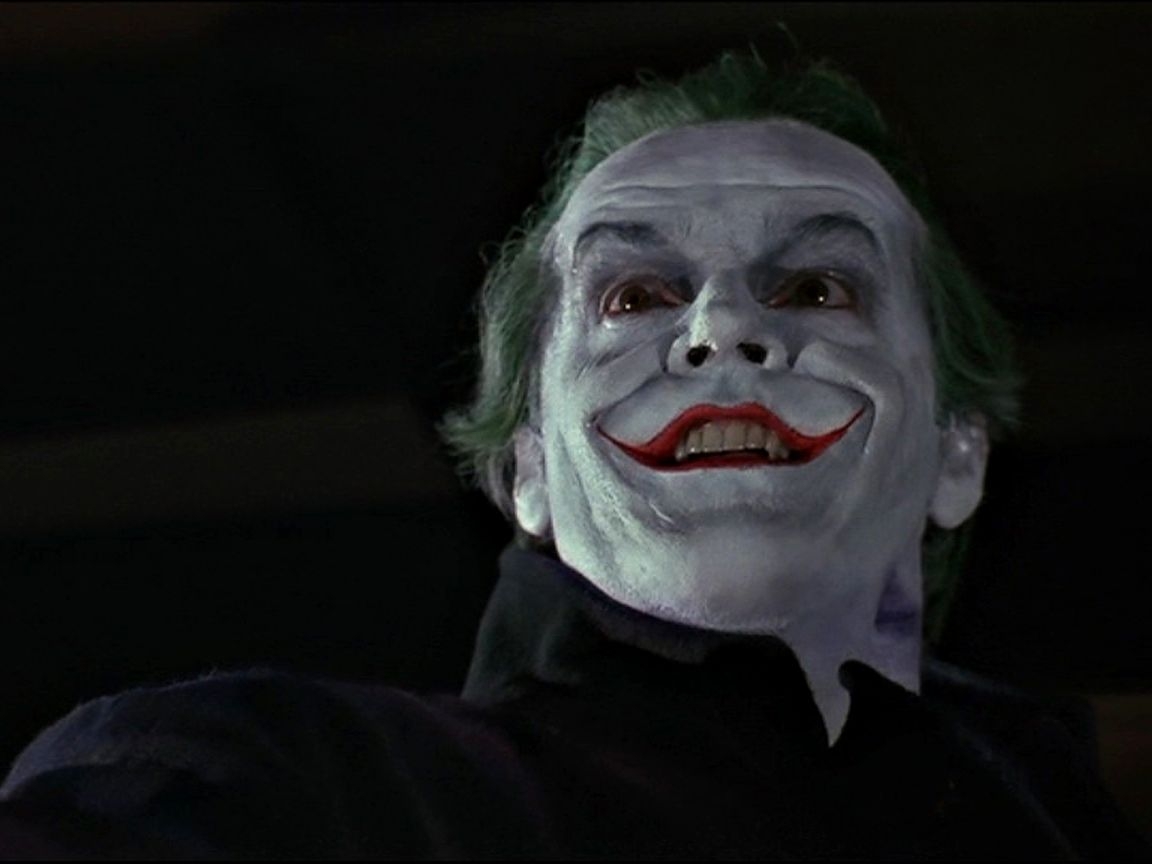 Jack...
And in honorable mention, the true original from the 1960's television series:
Because I was taught to respect the classics.
I think the set of movies that started my "WTF" response was "The Hulk". The first of current "Avengers" to have his own individual movie, even though Hollywood would like to you to forget about that since he's been played by 3 DIFFERENT ACTORS IN THE LAST DECADE! I haven't seen "The Hulk", but I have seen "The Incredible Hulk" and I will say that Edward Norton had no business playing Bruce Banner. Hell, from what I gathered in synopsis of the 1st movie, there were too many incongruities for both movies to even have any relation. It wasn't until I saw the 1st Avengers movie that I pushed my mental Bull-Sh*t button when Mark Ruffalo hit the scene. WTF?! THEY CAN MAINTAIN ACTORS AND STORY-LINE FOR IRONMAN, THOR, AND CAP, BUT THEY CAN'T EVEN COMMIT ONE SOLID ACTOR FOR THE HULK?! The Incredible Hulk has a freakin' awesome independent story-line but it was so jacked-up by the 1st two movies that they can't even think of a proper 3rd movie to even ATTEMPT to bandage what of it together?!
...this is why I'm always angry...
with a little sad.
But this trend didn't stop here. Let us not forget Batman. Now, with this one, I'm a touch torn. I loved the 1980's-90's Batman. It was cheesy as hell, but it was supposed to be. Have you SEEN the motley crew of villains of that franchise? The Avengers only wished their bad-guy list was as colorful. The Joker, The Penguin, Catwoman, Poison Ivy, The Riddler... C'mon. Then Christopher Nolan said, "That was awesome, but now let's make it seem realistic!" In which we were given Christian Bale. Now, I'm not complaining because I've loved Christian Bale since "Little Women".
I see you go by Laurie. I also go by Lori.
Aside from all this and the feelings of betrayal by more hard-core Batman fans, this series of Batman did give pause from one great debate of a generation to a new one: From "Kirk or Picard?" to "Jack or Heath?" (My answer to both is "Janeway & Either")
Sadly though, the time gap between "remakes" is getting shorter. Lest we not forget that in 2002 Tobey MaGuire swing into the scene as Spiderman, then rested his Red & Blue spandex suit in 2007. So why only after only 5 years do we need a reboot of the Spiderman Franchise? Did we not have any respect for the good run that Tobey gave us? As of this moment, I haven't seen any of the new Spiderman movies just out of principal.
So what other remakes, currently in production or on the big screen has my panties in a bunch? Jem and the MuthaFrakkin' Holograms.
Hollywood, what are you doing? STAHP!
On a very personal note: Aside from the bad nasty rumors that the beloved witch movie "The Craft" is getting a remake as well, THIS ONE HURTS MY HEART THE MOST! OMG! Do you realize how much I wanted a Jem doll growing up? Do you? I went to a friend's birthday party one year back in 198something and she got a Jem doll. I was so jealous that I played with it for a little while, but begrudgingly gave it back holding back tears. The friend was a few years my junior so I had to be a good example to her. That, and she was my dad's boss' granddaughter. More importantly, this cartoon was EVERYTHING to little girls back in our day! She was hella independent. She only had one job (unlike Barbie, but Barbie's tweedle-dee.), but she MADE that job. Jem was a rock-star who showed that everyone, not just girls, can make the right choices in life and still be cool for doing it! She may have been mostly clad in pink, but they didn't dress like complete girly girls all of the time. They had rad colored hair, insane make-up on-stage and IRL, and conformed to NO ONE! SO WHY IN THE HELL ARE THEY MAKING A LIVE ACTION MOVIE THAT IS OPENLY MOCKING THE JEM AND FELLOW HOLOGRAMS FROM WHAT THEY WERE?! Dammit!
I'm sorry they did this to you.
You deserved better.
Finally, "The Ghostbusters". *ssssiiiiiggggghhhhh*. Are we so hard-up about Gender Equality that we really need to completely flip "The Ghostbusters" on it's ass and give it a full female casting? Really? That hurts my childhood on a whole different level. But that's not the worst of it. Now there's rumors of a proper fully male cast, BUT IT'S MOST LIKELY HAPPENING WITHIN A YEAR give or take FROM THIS FEMALE CASTING?
"YOUR IDEA IS STUPID! I'M GOING TO DO IT, BUT BETTER!"
IN FACT, FORGET THE MOVIE!
So what has destroyed your childhood? What movie remake has or had you seething, cringing, or weep a single tear? Talk about it in the comments below or on Facebook!